2020.04.10
Super-Hit Browser Game "Divine Grimoire" Starts PlayStation®4-Version Pre-Registration From Apr. 10!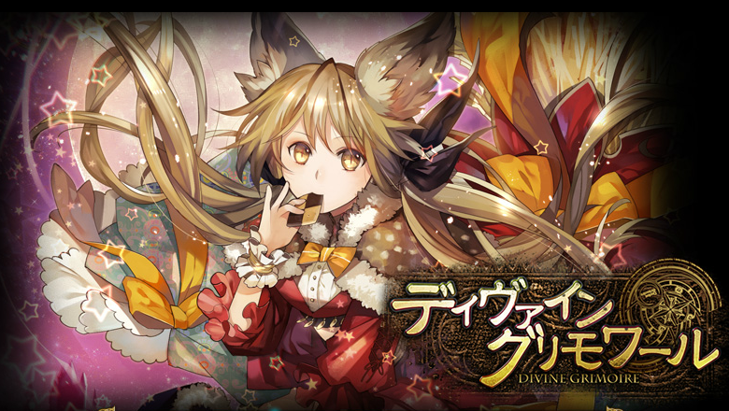 Lionsfilm Limited (Headquarters: Sumida, Tokyo; CEO: Takeshi Mori) is bringing the Chinese developer ShenZhen Fire Element Network Technology's "Divine Grimoire" to PlayStation®4 and has started pre-registration as of  April 10.
About Divine Grimore
In Divine Grimoire, players summon units fight in highly tactical, turn-based battles. Tense, strategic battles focusing around card-decks provide a heretofore unseen level of intrigue in this Fantasy RPG. With a robust single-player mode, architecture system, the game also stays true to its roots by retaining the browser game-style gameplay that catapulted this genre to prominence.
-Summon Units: Players' tactical prowess will be tested in terms of where and when to summon units. 
-Turn-Based Battles: Summoned units will, independent of the player, follow a set of rules as the battle progresses. 
-Card Deck: Players collect cards, strengthen them, and trade, creating their very own personalized decks. 
-Single-Player Mode: The game's robust single-player mode is perfect for those who would rather focus solely on battle enemies with none of the back-and-forth to distract them.
▼How to Pre-Register
Accessing from PS4
After logging in to your PlayStation™Network account, open the PlayStation®Store.
From the Search Menu in the upper right, search for "Divine Grimoire", then download the "Divine Grimoire Pre-Registration Ticket".
Accessing from PC
Divine Grimoire Pre-Registration Ticket (Japanese)
Access the above URL, orPlayStation®Storeaccess the above link, search in the upper right search field for "Divine Grimoire" then select "Divine Grimoire Pre-Registration Ticket" and download said content.
(Pre-registration requires you to be logged in to the PlayStation™Network. Please complete the necessary forms after logging in to your PlayStation™Network account.)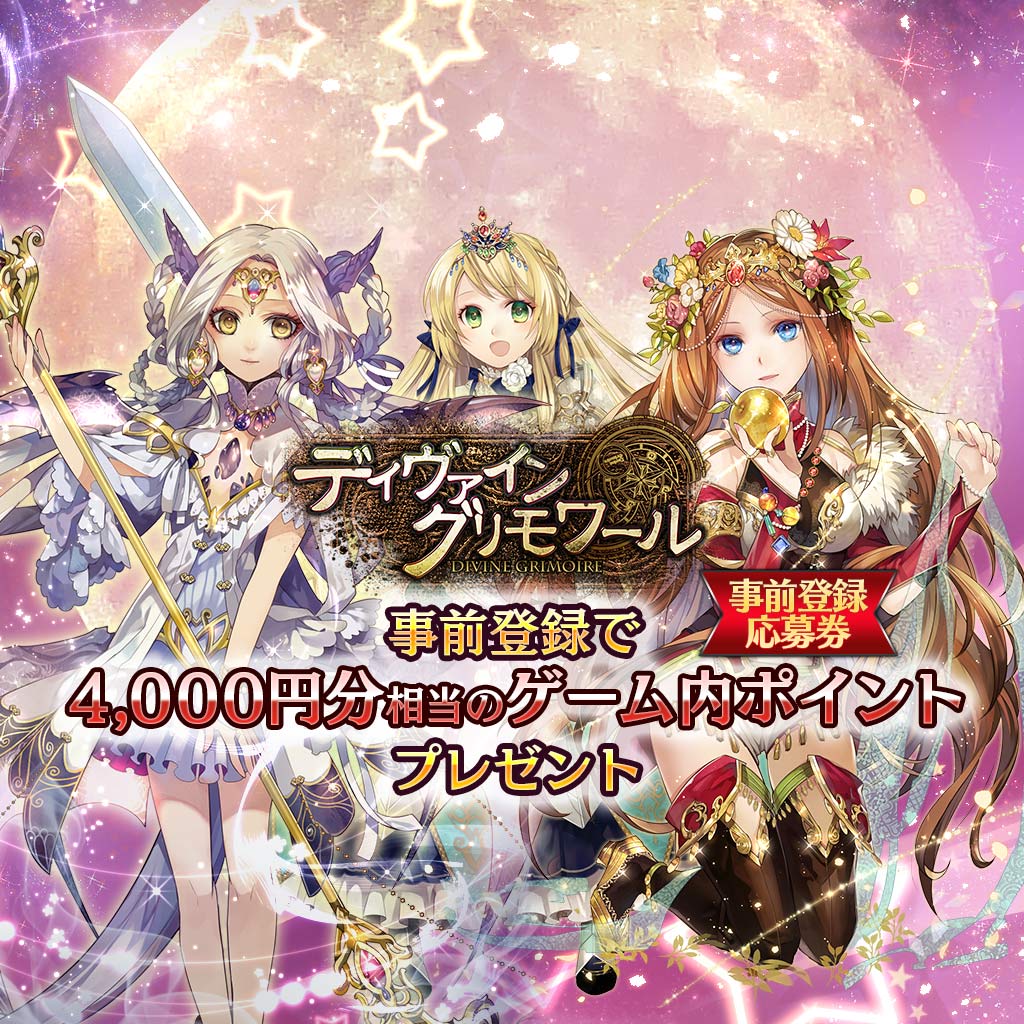 ▼Pre-Registration Reward
Players that pre-register will receive a gift of ¥4,000 worth of in-game points!
▼Accessing Your Pre-Registration Gift
Players that have complete pre-registration will, once Divine Grimoire service officially begins, can log in to their PlayStation™Network accounts and then open the "Charge" feature of their Divine Grimoire accounts.
After this, please open the PlayStation®Store from that page.
From there, download the Pre-Registration Gift and once you reopen the game, the gift will be claimable from the Present Box located on the top of the screen.
<Game Summary
>
Title:

Divine Grimoire

Genre:
Unit Summoning-style Fantasy RPG
Service Type:

Free to Play with In-Game Purchases

Platform:

PlayStation®4

Rating:
B (12 and over

)   (CERO, Japanese rating)

Developed by:

ShenZhen Fire Element Network Technology

Copyright Info:

© Lionsfilm Limited co., Ltd.

©Shenzhen Fire Element Network Technology Co., Ltd.
*PlayStation is a registered trademark of Sony Computer Entertainment.